Workshops
27.03.
Dermatovenerolgy / 

14:00-16:00
Participants: 20
Dermatologists never make rash decisions
This workshop will cover the theoretical basis of skin biopsy techniques as well as hands-on experience practising on simulated training kit.
---
Infectiology /

14:00-16:00
Participants: 12
Medicine is a science of uncertainty and art of probability
Love
Infections are in the air. How do I know what infection the patient has? What treatment should be assigned. Join us and together we will solve different clinical cases.
---
Physical medicine and rehabilitation /

14:00-16:00
Participants: 20
When life knocks you down, roll over, and look at the stars.
During the workshop you will learn different dynamic balance tests. This is going to be an active workshop. And also amazing opportunity to gain some knowledge.
---
Gynecology & Obstetrics /

16:00-18:00
Participants: 20
Wherever the art of medicine is loved, there is also a love of humanity.
Shoulder dystocia. Are you ready to take care of 2 patients at the same time? Join our medical team and learn tips and trick what to do when complications happen during labory.
---
Rheumatology & Radiology /

16:00-18:00
Participants: 12
You pose, we expose
During the workshop you will learn ultrasound examination of joints and there will be unique oppurtunity to practise ultrasound-guided intra-articular injections.
---
Anesthesiology and resuscitation /

16:00-18:00
Participants: 16
Propofol is white, patient starts to sleep, surgeon is ready to start, but, Oh no emergency incoming.
Imagine you are anesthesiologist and you expected calm laparoscopic surgery, so you can chat with colleagues about latest funniest tiktok's. But jokes on you, patient starts to crash during surgery, so let's see how skilled you are.
---
Traumatology & Othorpedics /

18:00-20:00
Participants: 20
"Whatever that's fractured in life will come at place given the sustained linear traction." – Dr. Ankit P. Bhatt
Forearm cast and below-knee cast. Have you ever experienced fractured bone? Learn how to put on a cast and most of all learn how to decorate it properly.
---
Surgery – suturing skills /

18:00-20:00
Participants: 16
"The beautiful thing about learning is that no one can take it from you"
Learn how to carry out different suturing techniques. No matter what specialty you will choose, these skills can be useful to you.
---
Nephrology /

18:00-20:00
Participants: 9
This too shall pass. It might pass like a kidney stone. but it will pass.
Informative materials about 3 diseases, their diagnosis and treatment options will be sent to the participants before the event. During the workshop a patient will be assigned to you. You will need to take patient's medical history, necessary lab work should be assigned and you will practice to do renal ultrasonography.
---
SonoSchool & Internal medcine /

18:00-20:00
Participants: 16
Mission: Possible – Ultrasound guided vascular access.
1) Learn tips and tricks of basic ultrasonography principles. 2) Refresh your knowledge about vascular access. 3) Practise and improve your skills.
---
Otorhinolaryngology /

18:00-20:00
Participants: 14
Doctor with skills is like music to my ears.
You are more than welcome to learn or update your knowledge on otorhinolaryngology. We will show you how to do procedures of myringotomy and tympanostomy.
28.03.
CAS (Cardiology Academic Society) /

12:00-14:00
Participants: 30
Cute enough to stop your heart. Skilled enough to restart it.
Imagine you are working a night shift and of course patient with chest pain is ready to enter the hospital at midnight. Are you skilled enough to diagnose the patient? Are you ready for emergency situation? Join us and find out!
---
Neurology & Neurosurgery /

12:00-14:00
Participants: 20
The human brain is an incredible pattern-matching machine.
Lumbar punture. Have you ever wondered what a day in the life of a neurologist looks like? What do you need to know before, during, and after inserting a needle into someone's spine? Join us and find out. Don't miss your opportunity to get the cerebrospinal fluids flowing! The practice will be on simulated training kit.
---
Ophthalmology I /

12:00-14:00
Ophthalmology II /

14:00-16:00
Participants: 10
"Vision is the art of seeing what is invisible." – Jonathan Swift
Have you ever done dissection? If you missed the old days from learning anatomy or you want to improve your knowledge, this is the perfect opportunity for you. You will learn dissection and microscoping of an eye.
---
Surgery – suturing skills /

12:00-14:00
Participants: 16
The beautiful thing about learning is that no one can take it from you.
Learn how to carry out different suturing techniques. No matter what specialty you will choose, these skills can be useful to you.
---
Sexology /

12:00-14:00
Participants: 15
Sexuality is the great field on battle between biology and society.
Intrauterine device (IUD) insertion. The workshop will cover the basics of contraception, including the different types of birth control available, their effectiveness rates, and potential side effects.During the demonstration part, all participants of the workshop will receive a silicone mould of a cervix/uterus and a sample IUD to practice its insertion and repeat after prof. Lazdāne's demonstration.
---
Surgery III /

14:00-16:00
Participants: 200
Life is 10% what happens to us and 90%, how we react to it.
Laparoscopic subtotal hysterectomy (LPS). Demonstration with translation in the auditorium.
---
Neonatology /

14:00-16:00
Participants: 16
"From a tiny spark may burst a mighty flame." – Dante
Imagine you are working at NICU. The new patient arrives and you need to give i/v medications, but periferal veins are too small and hard to access. What to do? You can insert umbilical vein catheter. We will show how it should be done. It will be interesting and fun. The practice will be on simulated training kit.
---
Psychiatry /

14:00-16:00
Participants: 20
Mental health is not a destination, but a process. It's about how you drive, not where you're going.
Have you ever been in a situation where communication feels so awkward? But what if this happens while you are communicating with patient? During the workshop, you will learn how to communicate with different types of patients. You will learn how to correctly approach the patient and what you shouldn't be doing.
---
Žurnālistes un influenceres Evas Johansones meistardarbnīca "Klimata taisnīgums mūsu ikdienas rīcībās" /

14:00-16:00
Dalībnieku skaits: neierobežots
Telpa: B 202/203, RSU Main building, Dzirciema iela 16
Darbnīca norisinās
latviešu valodā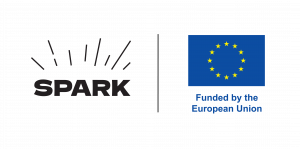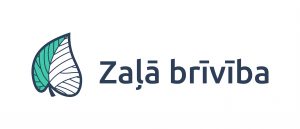 RSU Zinātnes nedēļas un Starptautiskās studentu konferences ietvaros aicinām uz Evas Johansones meistardarbnīcu, kurā dalībnieki pievērsīsies tādai svarīgai tēmai kā klimata taisnīgums. Tādēļ īpaši uzrunājam visus studentus, kam nav vienaldzīga planētas nākotne, bet arī klimata jautājumu komunikācija, sabiedrības veselība vērtību un paradumu kontekstā, taisnīgums un klimata politika. Pati Eva Johansone par savu darbnīcu saka: "Tā kā man ir biologa un filozofa izglītība, tad apvienošu savas akadēmiskās zināšanas, lai parunātu par ētiskām izvēlēm klimata kontekstā. Platona darbos jau pirms 2500 gadiem noformulēti četri tikumi, kas aktuāli arī mūsdienās: gudrība, taisnīgums, drosme un mērenība. Tikums (sengr. aretē – izcilība) ir noturīga rakstura īpašība, dispozīcija uz labu rīcību, kas ved pie laimes (eudaimonia). Tā ir morālās izcilības pazīme gan indivīda, gan kopienas mērogā, tāpēc tikums ir aktuāls gan ētikas, gan politikas kontekstā. Gan lokāli, gan starptautiski. Caur šiem četriem tikumiem sagatavošu gan prezentāciju, lai iepazīstinātu ar klimata taisnīguma jēdzienu un praktiskiem piemēriem, gan sagatavošu darbu grupās, lai risinātu situācijas, kas saistītas ar mūsu ikdienas rīcību". Pasākums norisināsies sadarbībā ar organizāciju "Zaļā brīvība" un ES SPARK projektu.
---
Surgery IV /

16:00-18:00
Participants: 12
Tell me and I'll forget. Show me and I may remember. Involve me and I will understand.
We will provide you with laparoscopic surgery skills in simulated operating room.
---
Medical simulation /

16:00-18:00
Participants: 8
Escape room
---
Paediatrics /

16:00-18:00
Participants: 16
A baby's smile is so powerful that it can make you forget all your troubles in the world.
Have you ever been to an escape room? It was fun, am I right? Well, can you escape patient's room as paediatrician? I can assure you that it will be interesting and fun.
---
Psychotherapy and Psychosomatics /

16:00-18:00
Participants: 9
"It never hurts to keep looking for sunshine." – Winnie the Pooh
You have diagnosed patient with terminal disease. But what's next? What should I tell patient? How to talk with terminal patient's relatives? Join us and we will help you to improve you communications skills.
Social events
27.03.
Mock trial (in Latvian) /

14.30-17.30
Participants: unlimited
Location: RSU
Have you ever wondered what it is like to be a jury or a lawyer? If you are currently a Law student then this is just for you! Until March 15 create a team up to 3 people and submit your solution to the given situation. The purpose of solving the solution is to promote students' understanding of the law of administrative responsibility and its interpretation, preparing students for the State qualification exam. The Mock trial will be held in Latvian only! For more information visit HERE!
---
Effective presentation making /

14.30-16.00
Participants: unlimited
Location: RSU METC
Today, the most important thing is the story. Every idea, service and product can be presented in such a way that it fascinates the viewer and listener. In this workshop, you'll learn about effective techniques in creating presentations that will make any story interesting. Will be looking at how to structure a presentation more successfully, how to present data and research in a creative way, as well as how to find your own presentation style. In addition, we'll also talk about presentation design techniques for everyday use and possible platforms for their creation.
The lecturer Elvi Kustavus is a brand strategist and has been working in the industry for 8 years. She got her education in London, University for the Creative Arts, learning fashion management and marketing, then continuing to apply her knowledge in advertising and brand development projects. She has gained work experience in both London and Latvia, and currently works in the leading brand strategy company in the Baltics, White Label.
The workshop is organized in cooperation with the Department of International Business and Economics of the European Studies Faculty.
---
Speciality coffee brewing and tasting workshop with Kalve Coffee /

16.00-18.00
Participants: 20
Location: RSU
Kalve Coffee Roasters for four years now provides an outstanding coffee experience for every coffee lover in Latvia and abroad. From signature espresso blends to high-scoring microlots from various origins – here you'll find the perfect match for your coffee preference. As known, with diversity comes many different stories, and in this workshop you will learn about 10 different speciality coffee types, stories and experiences. Which coffee path matches your taste guts? Join the workshop and find it out during the degustation process!
---
Informal evening at Palasta street /

19:00
Participants: unlimited
Location: RSU SP student house (Palasta iela 3)
Come and meet your fellow researchers!
The conference is a busy time for all of participants with so many things to do and see. There is not much time left to really get to know each other. Come, unwind and spend quality time with the other students interested in reasearch in a more informal way. Chat, dance or play board games – the choice is yours!
28.03.
Exursion in the Latvian Institute of Organic Synthesis (LIOS) /

10:00-12:00
Participants: 40
Location: Latvian Institute of Organic Synthesis
Latvian Institute of Organic Synthesis (LIOS) is the leading drug discovery and development centre in the Baltics. From the scadalous meldonium and its use in sportsworld to many cancer fighting treatments, the institute has delivered 18 original and more than 100 manufacturing technologies of generic medicines to the market. For ten years in a row, LIOS has been recognized by international experts as the best research institute in Latvia.
Research in LIOS covers drug discovery and preclinical development – starting from computational modeling and medicinal chemistry to in vitro and in vivo pharmacology, bioanalytics, biophysical chemistry, structural biology, and process chemistry.
During the tour you'll visit four different laboratories focusing on the discovery of novel drug targets, investigation of molecular mechanisms, screening of new compounds and stability testing of pharmaceutical products under the GMP requirements. Who knows, maybe the person reading this now will be the next breakthrough scientist?
---
A Roadmap For Career Development: How to set your course? /

13:00 – 14.00
Participants: unlimited
Location: RSU
From learning new skills to embracing your natural talents – how to find a job that brings you happiness? In this workshop you'll find out the key factors affecting professional development and choosing a meaningful career journey. A small hint beforehand – there are at least 7 top carrer myths that might be holding you back. Is this your case?
Maybe you wish to know which are the high-paying careers in demand for the future and is your carreer path one of it? Join the workshop to find it out!
The workshop will also cover self-assessment methods to take advantage of the qualities that make you unique. Each method will be supported by case studies to identify your talents and express your "edge" clearly.
---
Watch the film "Dear future children" and have a discussion with one of  the filmmakers /

17.00 – 19.30
Participants: 120
Location: RSU
Do you know how hard is to make a movie? Have you thought how to make impact on the society? Now you have a once in a lifetime opportunity to whatch film together and ask questions or just talk with Fabian Liebe who worked in film making process. Dear future children is an award wining modern style documentary by young filmmakers about young activism. The film, financed via crowdfunding, follows three young activists on three different continents and provides intimate impressions of the hopes and risks. More information about film you can find HERE.
29.03.
"How to be a modern and profesional doctor" a lecture in colaboration with University of Dundee /

11.00 – 12.00
Participants: unlimited
Location: Zoom
Learn about medical profesionalism, how to be modern doctor and break stereotypes. In collaboration with University of Dundee and Dr. Ellie Hothersall you have an amzing opportunity to gain new knowledge that will help you in future. Leadership, team working, organization culture, shaping of professional identity, professional behaviour, self-support, personal and professional resilience are some of the keyword that will describe the skills you will get after lecture.