Scientist by day, fisherman by night
Aigars Pētersons is Rīga Stradiņš university Rector, professor and alumni. Besides his important responsibilities as a rector, he's a gifted doctor and inquisitive researcher. In his free time he enjoys fishing. He's a scientist by day, fisherman by night.
How did you decide to become a doctor?
In my heart and soul, I am a humanist, focused on social actions, processes and decisions - to raise the welfare of society. In the medical profession, I saw the humanitarian elements that appealed so much to me. There were no doctors in my family, no one to guide me in becoming a medical professional, but despite that my interest in medicine had developed from a very early age. I had this interest already in 10th grade when I started working at the Children's Clinical University Hospital, working as a sanitary worker, where I saw medical treatment from a different perspective. It was during this time that my interest in pediatrics and its related specialties began to grow and thrive.
After graduation, I enrolled in the Faculty of Pediatrics of Riga Medical Institute. Purposefully studying and taking interest in pediatrics, I was called upon to work in pediatric surgery after graduation, which has filled my life with joy and happiness to this day.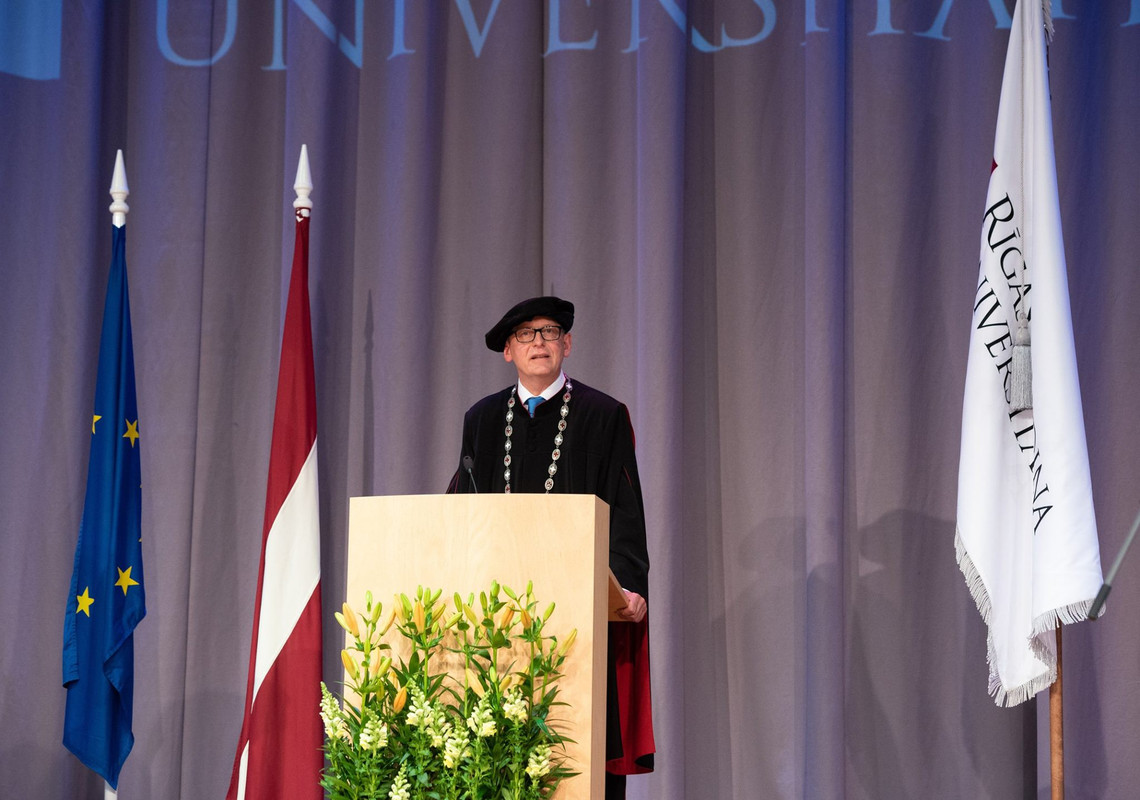 What makes you proud?
I am most proud of my six children. The greater my life experience, the more I realize the importance of family and loved ones who are able to provide the fulfilment we can't find at work. Pediatric surgery, medicine in general, is a very demanding field that can sometimes prevent you from enjoying more time with the people who mean the most to us, but we need to understand that everything in life needs to be in balance.
How has science and research influenced your view of clinical medicine?
Medicine, in fact, is not possible without parallel research and science. I would even say that research is a symbiotic component of medicine, on which future treatment methods, instruments, techniques, analysis, etc. depend. Science, in turn, is the way we perceive information and how we choose to interpret it. Everyone in medicine must train and maintain the skills of research and science synthesis - from scientific student circles to dissertations and further research. It is a fundamental component of medicine.
When did you become interested in fishing?
Interest in fishing arose after graduation, which was quite accidental. Together with my friends, the young doctors of the time, I went to Lake Kanieri, where unexpectedly I caught a pike, and ever since then, as the saying goes, "the hook was in the lip".
Methods and processes in surgery and medicine in general are regulated to achieve the highest and most accurate results possible, so I am also committed to achieving high quality and efficient work. Fishing is exactly the polar opposite of my work in surgery.
While naturally I am more prone to active and accurate work, I also enjoy this more "active" form of fishing - I wouldn't be able to sit and hold a fishing rod and a bream, fish a line or a carp all day long.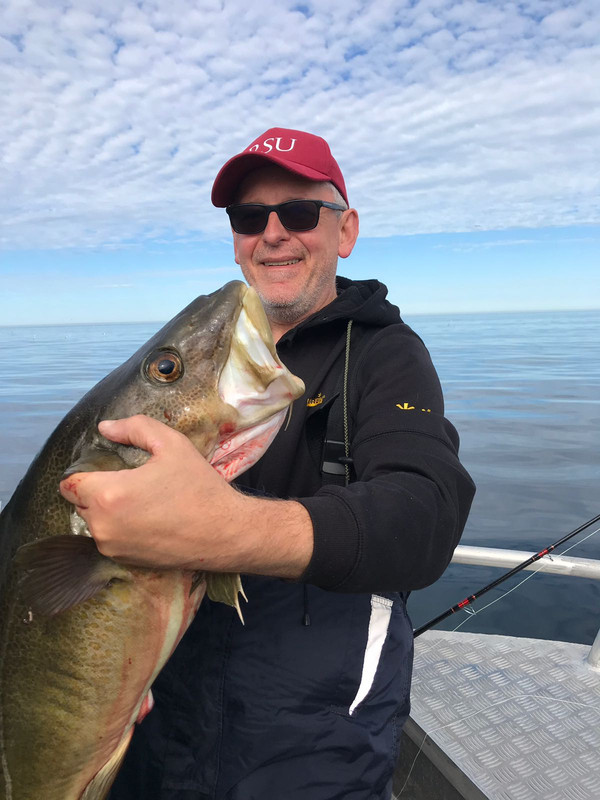 Before you mentioned how medicine has helped with fishing, but how has fishing helped you with medicine?
Catching pike, or any other predatory fish, requires patience and some tactics. These character traits are especially important in medicine, where tactical thinking will promote good and consistent results, but patience will not steer you away from your goal if things go haywire. As with fishing, the technique of the fisher depends on the frequency of practice, just as in medicine, the technique and the body of knowledge depends on the practice and experience of the doctor.
Today's medical approach values ​​evidence-based treatment above the individual's own experience, but I would like to say that experience is definitely not to be ruled out, because it provides a vast amount of knowledge that provides half of the success in medicine, fishing and any other field.
And what about luck?
Luck is a must! Luck usually accompanies beginners, because in the first two or three fishing times, I caught most of the catches in almost all of these times, even though I was with very experienced fishermen. There have, of course, been times when fishing has not brought about the reward I expected. In such moments, despair can take over – not realizing what to do to make the situation any better. Fishing does not always guarantee results, it must be a combination of luck, technique and the right conditions.
What has been your biggest catch?
The biggest catch in Latvia has been two pikes, each weighing 10 kg, which were caught at the same time. But the biggest catch ever was in the Barents Sea - 18 kg cod.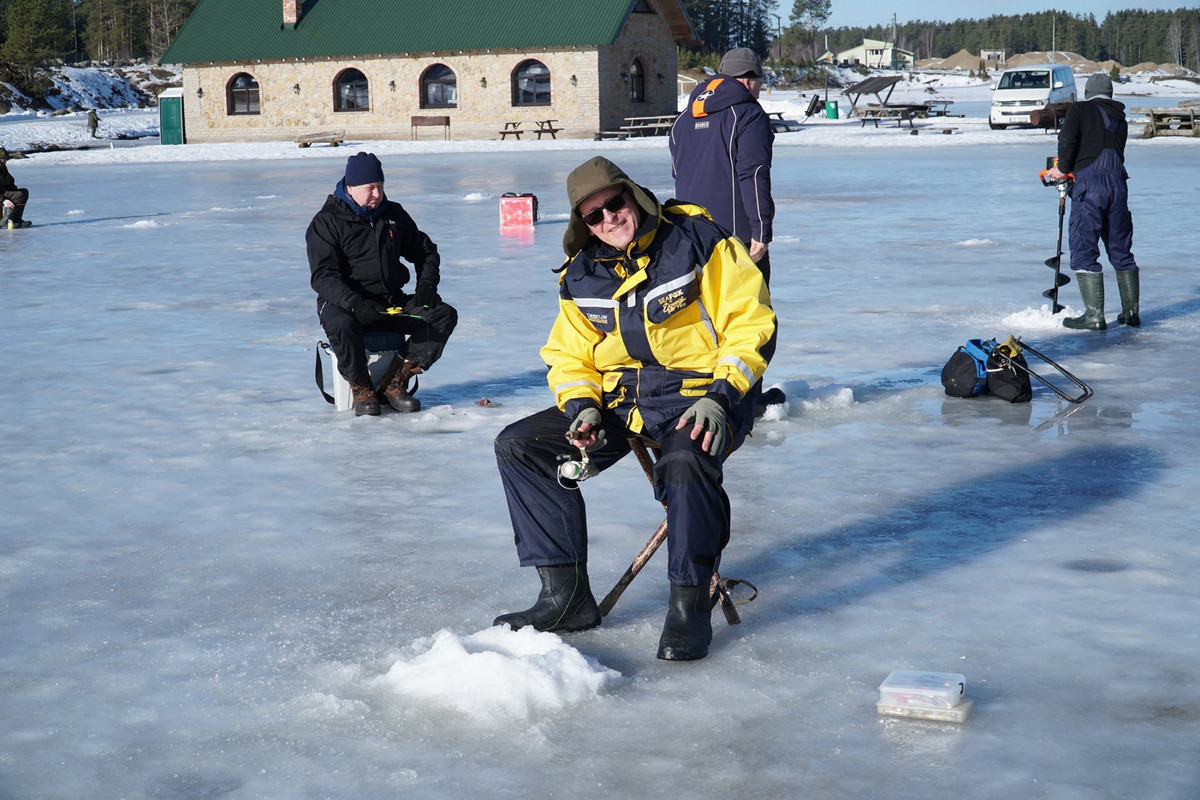 How do you prepare the catch?
The catch I clean myself and I also cook it myself. It is, in my opinion, a matter of honor and dignity for every fisherman. I've mastered a number of delicious recipes, one of my favourite being Butte, when I clean the fish, roll it in flour and eggs and fry it in butter. The pike is equally delicious as fried fillets. Sometimes I experiment with recipes and the way fish are served - whether they are served in a creamy risotto, tomato sauce or grated carrots and onions. All my guests have spoken very highly about my fish cooking skills, which could not be said for meat!
Why is it valuable to be curious?
First of all, it is very interesting. To understand how an abstract methodology is created and functions – what works, what doesn't and what need to be improved. Without analysis of our own data, we are unable to compare and weigh the results, nor can we ever evaluate the methodology itself.
What would you recommend to new students for whom science might seem frightful?
You should not be afraid of science. First of all, I would advise young students to learn a foreign language, such as English, German, a Scandinavian language or Russian, in order to increase their scientific horizons. Secondly, to master the basics of research during your studies and to habituate yourself in constantly following the research and new achievements of your chosen specialty - you have to train yourself to study the professional literature of your field! Third, start research as early as possible, as this practical process will help you to crystallize your intentions, desires and interests further.
Why is it worth attending our conference?
The International Student Conference (ISCI) has concrete and respectable traditions. The conference organizers and participants take science very seriously.
Firstly, the conference is international, secondly, it is held in English (breaking down the language barrier further breaks down obstacles), and thirdly, it brings together people from different fields of research.
Both the organizers and participants work very closely with their mentors, professors and tutors. This provides the students and researchers the needed advice and opportunities to design processes more efficiently and achieve better results.
The conference offers the opportunity to speak, to convince your colleagues, and to listen to what new findings your colleagues have found. It is an opportunity to look at your mistakes and learn from them - overall, the personal benefit for the participants is immeasurable.
Above all, it is a fantastic opportunity to grow and prove yourself. For years in a row, the International Student Conference has proven to be the best conference in the Baltics.